US crude dips 33 cents, settling at $46.79, as traders await OPEC meeting
2017-07-21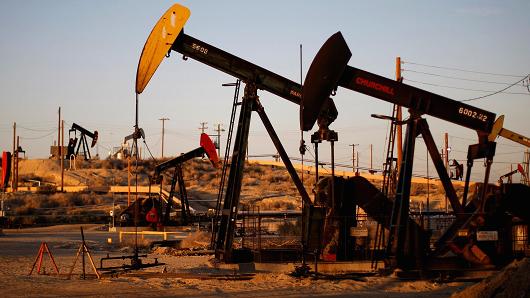 Oil prices dipped on Thursday in choppy U.S. trading, as nagging worries about abundant global crude supplies dragged prices lower after an early rally pushed Brent above $50 per barrel for the first time since early June.
Traders predicted prices would hold near current levels ahead of Monday's meeting between key OPEC and non-OPEC producers in St. Petersburg, Russia.
Brent crude futures, the international benchmark for oil prices, were down 39 cents $49.31 per barrel by 2:34 p.m. ET (1834 GMT). U.S. West Texas Intermediate (WTI) crude futures ended Thursday's trade 33 cents lower at $46.79 per barrel.
Oil futures also fell in tandem with other risk markets mid-morning after Bloomberg reported that Robert Mueller, special counsel appointed to investigate allegations of Russian interference in the 2016 election and possible ties with U.S. President Donald Trump's administration, was also looking into Trump's business transactions.
Stock markets and the dollar dropped on that news before recovering somewhat.
--News from cnbc.com
Kolanky, professional oilfield chemicals manufacturer, our hot selling products as below:
Cementing additives:
Filtrate loss reducer, cementing dispersant, cementing retarder ect.
Drilling fluid chemcials:
sulfonated asphalt, shale stabilize, polymer products(PAAS, PHPA)
Any questions, please feel free to contact us by email: info@oilfield-chem.com