Oil slumps 2.8%, closing at $44.23, on worries about high US output, OPEC exports
2017-07-07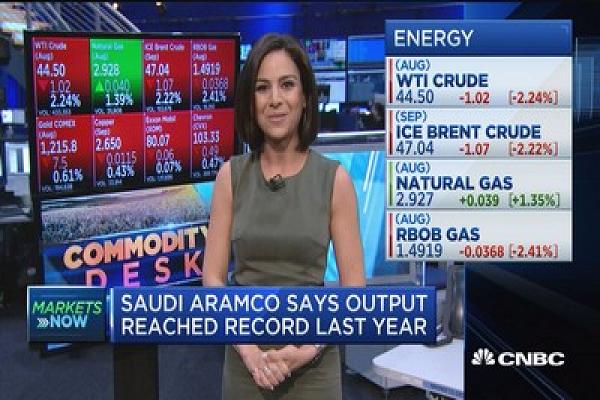 Oil prices fell nearly 3 percent to close just above $44 a barrel.
Weekly U.S. government data showed on Thursday that U.S. oil production rose one percent to 9.34 million barrels per day.
The rise in U.S. output coincides with OPEC exports climbing for a second consecutive month in June.
-News from www.cnbc.com
Kolanky, professional oilfield chemicals manufacturer, our hot selling products as below:
Cementing additives:
Filtrate loss reducer, cementing dispersant, cementing retarder ect.
Drilling fluid chemcials:
sulfonated asphalt, shale stabilize, polymer products(PAAS, PHPA)
Any questions, please feel free to contact us by email: info@oilfield-chem.com