OPEC and non-OPEC production cuts can go longer and deeper if necessary, says Russia energy minister
2017-07-10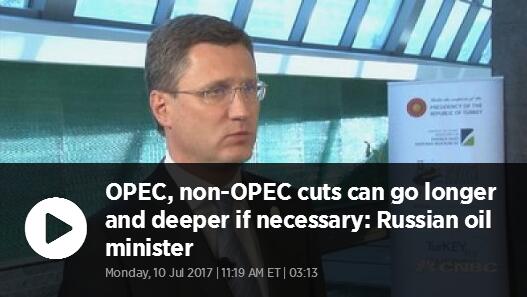 OPEC and non-OPEC producers have the capacity to extend and deepen their production cuts should the oil market's situation become even more complex, Russia's Oil Minister Alexander Novak told CNBC on Monday.
"If necessary, we can extend the agreement. If necessary, we can increase the amounts that need to be reduced or on the contrary, we can move to reduce them," Novak said, according to a CNBC translation, on the sidelines of the World Petroleum Congress in Istanbul.
In May, OPEC and allied non-OPEC members, such as Russia, agreed to cap oil production through to March 2018. However, despite OPEC and non-OPEC producers ratifying a deal to extend output cuts, prices have slumped.
Brent crude futures, the international benchmark for oil prices, have tumbled more than 9 percent since the announcement, in part because of the increased production levels of Nigeria and Libya – two OPEC members exempt from cutting output.
-News from www.cnbc.com
Kolanky mainly supply cementing additives, cementing filtrate reducer, cementing retarder, cementing dispersant, and drilling fluid additives, products include sulfonated asphalt, shale inhibitor, filtrate reducer agent, if you have any questions, please contact us by email: info@oilfield-chem.com.