Oil surges into the close to settle above $50, posts best monthly gain since April 2016
2017-07-31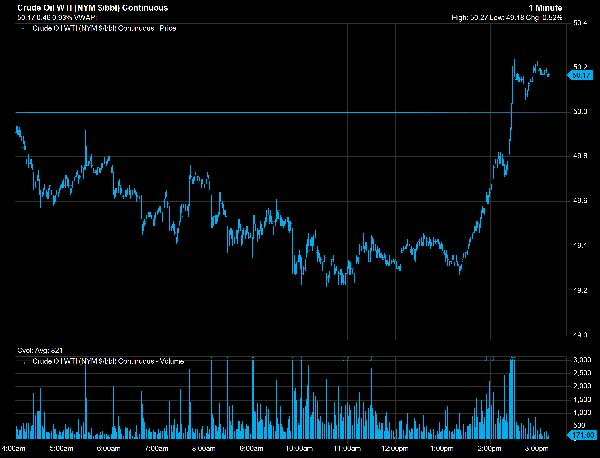 U.S. crude oil surged into the close of trading to settle above the key psychological level of $50 a barrel.
U.S. West Texas Intermediate crude ended Monday's session up 46 cents at $50.17, its first close above $50 a barrel since May 24. That pushed WTI's monthly gain to about 9 percent, making July the best month for the commodity since April 2016.
The milestone came after WTI posted its best weekly performance of the year, surging 8.6 percent last week, boosted by a big drop in U.S. crude stockpiles and Saudi Arabia's vow to cut oil exports in August.
--News from www.cnbc.com
Xinxiang Kolanky mainly supply oilfield cementing chemicals,especially our cement filtrate loss reducer agent are well accepted on each field site. welcome to contact
Kolanky for more informations, our email: info@oilfield-chem.com.