US crude oil futures settles down 7 cents at $49.09 per barrel
2017-09-06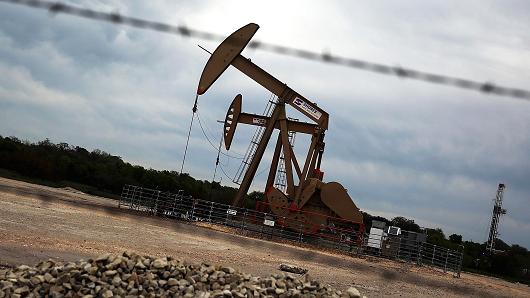 Oil futures eased on Thursday on a slightly bigger-than expected U.S. crude inventory build as the restart of U.S. refiners after Hurricane Harvey was being countered by the threat of Hurricane Irma.

The U.S. Energy Information Administration said U.S. weekly crude stocks increased 4.6 million barrels last week, topping analysts' forecast of a 4.0-million barrel build in a Reuters poll.

Reflecting the impact of Harvey which hit the Gulf Coast on Aug. 25, the EIA said U.S. oil refinery utilization rates slumped 16.9 percentage points to 79.7 percent last week, the lowest rate since 2010.

U.S. Gulf Coast utilization rates dropped to 63.4 percent, the lowest rates since the EIA began collecting the data in 2010.

"Refinery runs were cut as the storm approached; I expect this trend will continue in next weeks stats which will reflect the full storm impact on Texas Gulf Coast refining," said Andrew Lipow, president of Lipow Oil Associates in Houston.

U.S. West Texas Intermediate settled down 7 cents, or 0.14 percent, at $49.09 per barrel.
--News from www.cnbc.com

Xinxiang Kolanky mainly supply drilling mud chemical, cementing slurry additives, like fluid loss control additives, cement dispersant, retarder and so on, if you have any questions, welcome to contact us by email: info@oilfield-chem.com.