Crude Oil Crosses Threshold
2019-04-12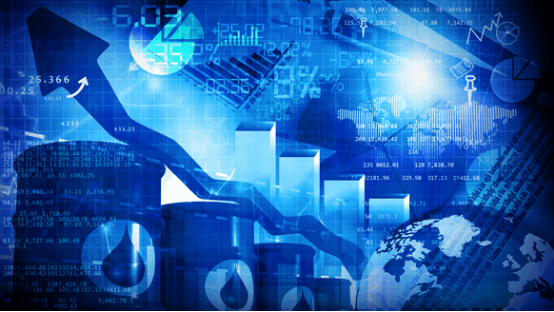 After spending a few days wavering, May West Texas Intermediate (WTI) crude oil futures finally exceeded a significant price threshold Wednesday. The contract gained 63 cents to settle at $64.61 per barrel. It traded within a range from $64.05 to $64.70 during the midweek session.
"For the May futures contract the $64.40 level, as seen on the daily continuation chart, is a resistance level that goes back to the middle of last August," said Steve Blair, senior account executive with the RCG Division of Marex Spectron. "Prices have been flirting with this level for the past three days without showing a breakthrough on a closing basis. Today's settlement finally broke through and so this level now becomes the pivot point and current support level."
Blair added that the next resistance levels are at $65.84 and then at $66.54 on the daily and daily continuation charts, respectively.
Posting a more impressive gain than the May WTI was the June Brent contract, which added $1.12 Wednesday to settle at $71.73 per barrel.
Blair noted that June Brent futures showed resistance levels at $70.35 and $70.57 on the daily and daily continuation charts, respectively.
"Unlike WTI, Brent prices did close above these levels above the past three days and could be poised to make a further move to the upside," Blair said. "The market has now moved into a fairly wide horizontal congestion pattern on both charts (up to the $75.00 and $75.40 levels), although we would expect that prices may run into some selling as it moves upward through the congestion range."
The price of a gallon of reformulated gasoline (RBOB) also got more expensive Wednesday. May RBOB futures added seven cents to end the day at $2.07.
Henry Hub natural gas for May delivery posted a slight gain. The front-month contract added one-tenth of one cent to settle at an even $2.70.
Blair observed that May natural gas futures late last week tested support levels – on the uptrend line of the daily chart – that have existed since the beginning of 2019.
"The market this week bounced from that support and has tested the first resistance level seen at the $2.722 level," said Blair, adding that gas hit an intraday high of $2.729 during Wednesday's session. "A break above this resistance and the market moves into another congestion channel bounded by this $2.722 level and a $2.806 above. Further, and better resistance, seen at the $2.928 level as seen on the daily continuation charts."