Crude Oil Rises Again
2019-04-03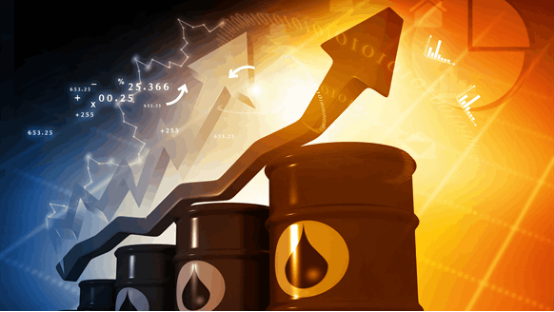 Both major oil futures contracts continued their ascent Tuesday, but one was more sluggish than the other.
The price of a barrel of West Texas Intermediate (WTI) crude oil for May delivery added 99 cents during Tuesday's session, settling at $62.58. The WTI contract traded within a range from $61.60 to $62.73.
June Brent futures settled at $69.37 per barrel, reflecting a 36-cent increase for the day.
Oil prices rose Tuesday amid a bullish development on the OPEC front. As a Bloomberg report earlier in the day noted, OPEC's crude oil output fell for the fourth straight month as Saudi Arabia and other cartel members continue to take steps to stabilize the market.
"It must feel pretty lonely to be an oil bear these days," said Barani Krishnan, senior commodities analyst with Investing.com. "Yet in Tuesday's official session, it was pretty clear that Brent was hesitating to move into the price area known as the Presidential Reaction Zone. We're, of course, talking about the famed Saudi target of $70 for a barrel of Brent, which in itself has been dialed back from an earlier loftier target of $80 and above."
Krishnan explained that Saudi wavering apparently stems from concerns that the global economy may not be sound enough to support $80 oil right away.
"(D)emand destruction could occur if they pushed for it," he said. "Such thinking shows that Riyadh is aware of the perils in its path even as it tries to make the world pay for its runaway national budget. But oil at $80 a barrel, let alone $70, is something likely to set off a chain of reactions from Donald Trump."
Krishnan was referencing President Trump's history of using Twitter to advise OPEC to take steps to cut oil prices. He added that theories have been advanced regarding other steps Trump could take to influence prices.
"Predictions so far have Trump selling – or at least threatening to offload – some oil from the U.S. Strategic Petroleum Reserve to try and get the market back lower," said Krishnan. "The more popular theory, of course, has him signing away another round of generous waivers to buyers of sanctioned Iranian oil when their export permits (expire) this May."
Another theory has Trump going "beyond that," added Krishnan.
"He may do the ultimate thing by suggesting he's open to a summit with Iranian President Hassan Rouhani if Tehran wishes to avert further crisis from its nuclear program," Krishnan explained. "The mere idea of such a summit – and the possibility of Iran exporting its crude again with freedom, even with some restrictions – could drive the flat price of oil down to $10 a barrel."
Krishnan said that there are many reasons why such speculation would remain just that – speculation. However, he said that Trump has defied such thinking before.
"No one expected Trump to sit with Kim Jong-un within a year of trading barbs with him, although the summit with North Korea hasn't gotten anywhere near its true objectives of nuclear disarmament for Pyongyang – exactly what Trump would hope to achieve, too, if he got into a four-eyed meeting with Rouhani," said Krishnan. "If anything, there's adequate history for him to do so: Obama, after all, did the same thing with the Iranians."
Also, on the corporate finance front, public exploration and production companies – and their stockholders – could be in store for a good year. Citing a Rystad Energy analysis, Rigzone reported Tuesday that public E&P firms could see "'an impressive increase in profitability.'" According to Rystad, the companies' free cash flow surged to nearly $300 billion in 2018 and could reach similar levels this year.